In today's fast-paced market, enhancing the customer experience is paramount. Businesses are constantly seeking ways to ease operations, reduce wait times, and provide personalized services to their customers. One technology that has played a pivotal role in achieving these goals is the modern Point of Sale (POS) system. For IK Technologies, this technology has become a cornerstone in helping businesses revolutionize the way they interact with their customers.
The Evolution of POS Systems
The journey of the POS system has been nothing short of remarkable. It has evolved from the traditional cash register, which merely processed payments, into a dynamic and versatile tool that can handle a wide range of functions. The modern POS system is a far cry from its predecessors, offering mobility, inventory management, integration with e-commerce platforms, customer relationship management (CRM), and powerful analytics and reporting capabilities.
Empowering Businesses with Mobility and Flexibility
One of the key features of modern POS systems is mobility. Businesses are no longer confined to a stationary point of sale. Sales staff armed with mobile devices can now assist customers anywhere in the store. This mobility not only improves the customer experience by reducing wait times but also empowers businesses to provide a more personalized service. IK Technologies' custom POS systems in Houston are designed with mobility in mind, allowing businesses to cater to their customers' needs efficiently.
Efficient Inventory Management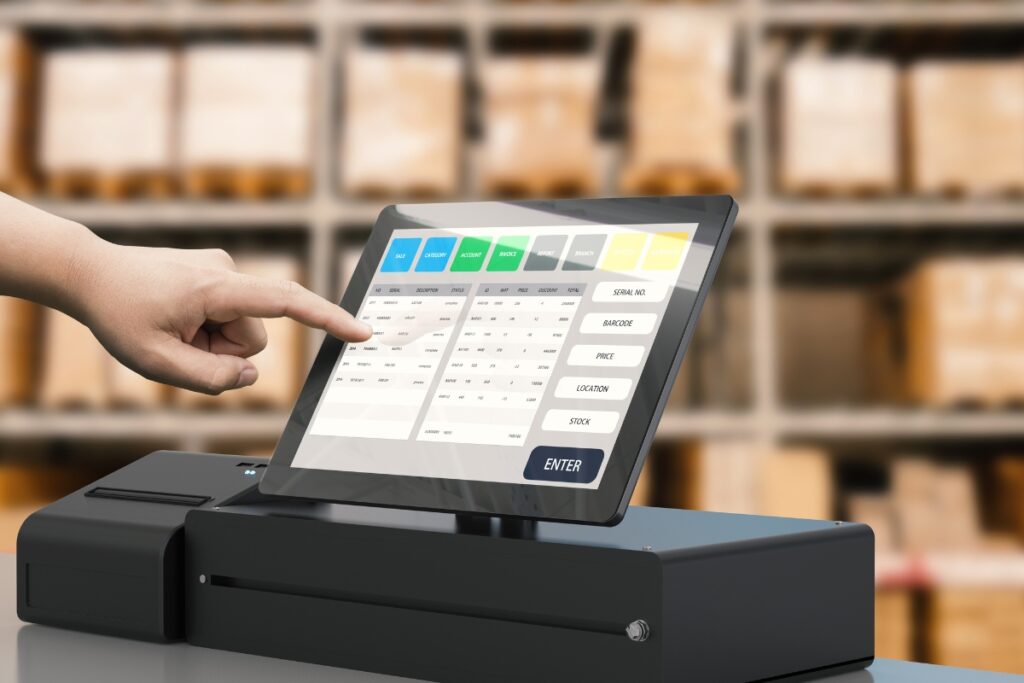 Inventory management is a critical aspect of any business, and modern POS systems excel in this area. Real-time inventory tracking ensures that businesses can avoid stockouts and manage their supply chain with precision. For IK Technologies' clients in Houston, this means having the right products available when customers need them. It's a game-changer for businesses, especially in industries like retail, where stockouts can lead to lost sales and dissatisfied customers.
Seamless Integration with E-commerce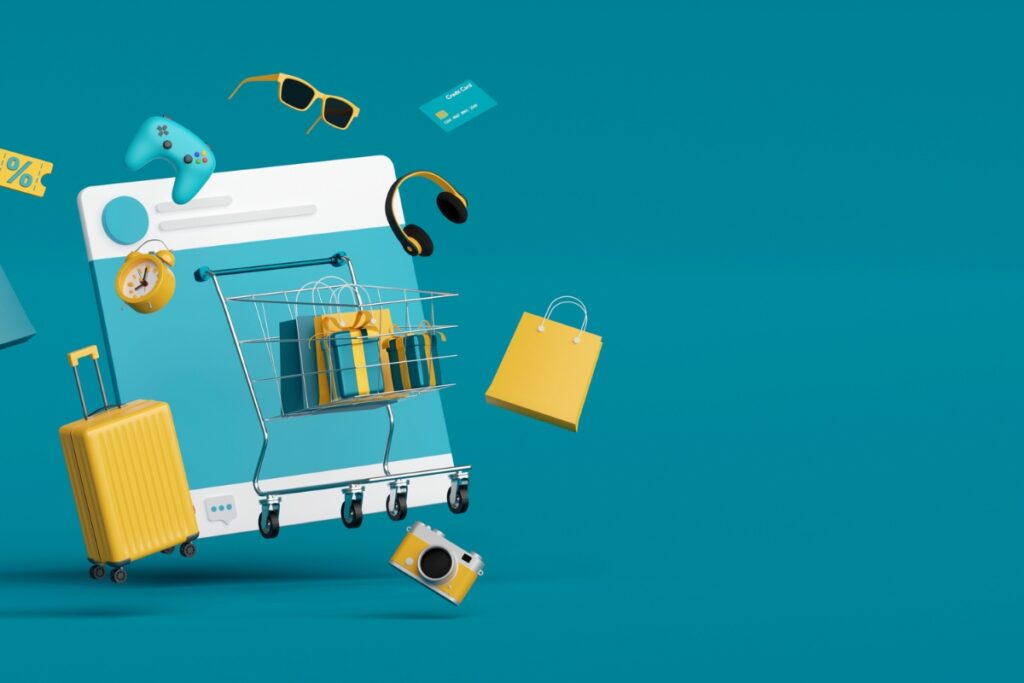 The retail landscape has evolved significantly with the rise of e-commerce. Customers now expect a seamless shopping experience whether they're in a physical store or browsing online. Modern POS systems bridge this gap by integrating with e-commerce platforms. For IK Technologies' clients in Houston, this means that their physical and online stores can sync effortlessly, providing customers with a consistent and convenient shopping experience. Whether a customer prefers to shop in-store or online, their experience remains smooth and hassle-free.
Harnessing the Power of Customer Data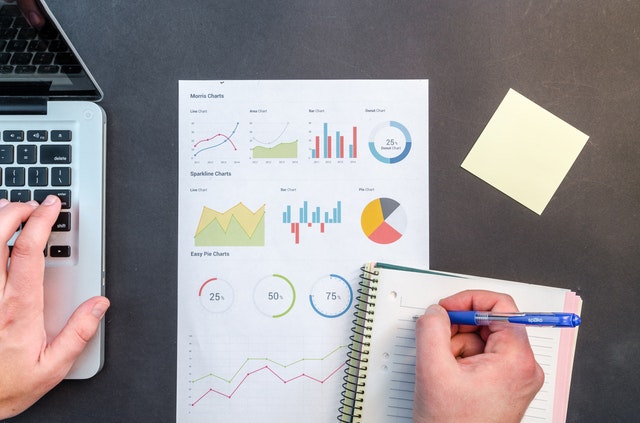 In today's data-driven world, customer data is a valuable asset. Modern POS systems allow businesses to collect and analyze this data, opening up new opportunities for providing personalized services. IK Technologies' custom POS systems in Houston enable businesses to understand their customers better, from their purchase history to their preferences. Armed with this information, businesses can tailor their offerings, promotions, and recommendations, creating a more engaging and satisfying experience for their customers.
Analytics and Reporting for Informed Decision-Making
Data is only valuable when it can be transformed into actionable insights. Modern POS systems come equipped with robust analytics and reporting tools. For IK Technologies' clients in Houston, this means having access to data-driven insights that can inform decision-making. From understanding which products are selling the most to identifying peak sales hours, businesses can optimize their operations and make informed choices that benefit both their bottom line and the customer experience.
Speed, Efficiency, and Reduced Wait Times
One of the most significant advantages of modern POS systems is their ability to process transactions quickly and accurately. Customers no longer need to endure long wait times at the checkout counter. For businesses in Houston, this speed and efficiency not only improve customer satisfaction but also allow them to serve more customers during peak hours. IK Technologies' custom POS systems are designed with speed and accuracy in mind, ensuring that businesses can keep their customers moving smoothly through the purchasing process.
Personalized Service and Recommendations
Personalization is key to delivering an exceptional customer experience. Modern POS systems enable businesses to provide personalized service by accessing customer data. When a loyal customer walks into a store, the system can alert the sales staff to their preferences, past purchases, and even offer tailored recommendations. This level of personalization makes customers feel valued and understood, fostering brand loyalty. IK Technologies understands the importance of personalization, and their custom POS systems empower businesses in Houston to create meaningful connections with their customers.
Reduced Wait Times Through Self-Checkout
Self-checkout options are increasingly becoming a standard feature of modern POS systems. Customers appreciate the convenience of being able to scan and pay for their items independently. For businesses, self-checkout not only reduces wait times but also allows them to allocate their staff more effectively. IK Technologies' custom POS systems in Houston can be tailored to include self-checkout options, enhancing the overall shopping experience.
Seamless Payments, Including Contactless and Mobile
The way customers pay for their purchases has evolved. Contactless and mobile payments have gained popularity due to their convenience and security. Modern POS systems support a variety of payment methods, including these contactless and mobile options. For businesses in Houston, this means staying up-to-date with the latest payment trends and catering to a broader range of customer preferences. IK Technologies ensures that their custom POS systems are equipped to handle these modern payment methods seamlessly.
Loyalty Programs that Reward Repeat Business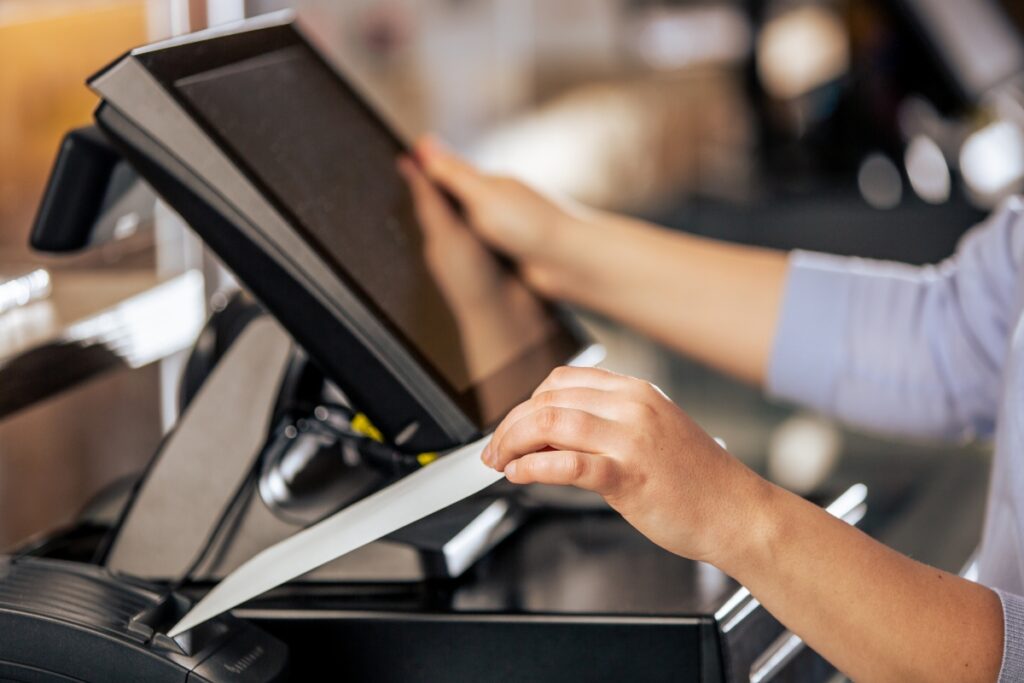 Loyalty programs have proven to be effective in retaining customers and encouraging repeat business. Modern POS systems often come with built-in loyalty program features. For businesses in Houston, this means being able to reward their loyal customers with discounts, exclusive offers, and other incentives. IK Technologies helps businesses set up and manage loyalty programs through their custom POS systems, fostering stronger relationships with customers and driving brand loyalty.
Industry-Specific Applications
Modern POS systems are versatile and adaptable, making them suitable for various industries. Here's a closer look at how these systems benefit different sectors:
Retail: In the retail sector, modern POS systems are a game-changer. They streamline the checkout process, manage inventory effectively, and provide valuable customer data for targeted marketing. Retailers in Houston using IK Technologies' custom POS systems experience increased sales, reduced costs, and improved customer satisfaction.
Hospitality: From hotels to resorts and even cruise ships, the hospitality industry relies heavily on delivering exceptional guest experiences. Modern POS systems facilitate quick and secure payments, room charges, and restaurant bills. For hospitality businesses in Houston, IK Technologies' custom POS solutions ensure a seamless and memorable stay for guests.
Restaurants: Restaurants have unique needs when it comes to POS systems. Modern POS systems for restaurants offer tableside ordering, split-check options, and efficient kitchen communication. IK Technologies' custom POS systems are tailored to the specific requirements of restaurants in Houston, optimizing both front-of-house and back-of-house operations.
Healthcare: Healthcare facilities in Houston benefit from modern POS systems that streamline patient check-ins, process payments, and manage appointments. IK Technologies' custom POS solutions for healthcare providers enhance operational efficiency, reduce administrative overhead, and improve patient experiences.
E-commerce: For businesses with both physical and online stores, modern POS systems bridge the gap between the two. Integration with e-commerce platforms ensures that inventory levels are synchronized, and customers receive a consistent shopping experience. E-commerce businesses in Houston leveraging IK Technologies' custom POS systems enjoy a unified approach to retail.
Choosing the Right Modern POS System
Selecting the right POS system is a crucial decision for any business. It involves considering factors such as business size, industry, budget, and specific needs. While there are numerous POS systems available, businesses in Houston turn to IK Technologies for custom solutions tailored to their unique requirements.
Implementation and Training
Transitioning to a modern POS system is a significant step for any business. It requires careful planning and seamless integration. IK Technologies supports businesses in Houston during this process, ensuring that the transition is smooth and that staff are adequately trained to make the most of the new system.
Security and Data Protection
Protecting customer data and ensuring compliance with Payment Card Industry Data Security Standard (PCI DSS) is a top priority for businesses. IK Technologies' custom POS systems are designed with robust security features, providing peace of mind to businesses and their customers in Houston.
The Future of Modern POS Systems
As technology continues to advance, the future of POS systems holds exciting possibilities. Some of the trends shaping the future of modern POS systems include:
Artificial Intelligence and Machine Learning: AI and machine learning will play a more significant role in customer interactions, inventory management, and data analysis. These technologies will enable businesses in Houston to make smarter decisions and provide even more personalized experiences.
Contactless and Mobile Payments: Contactless and mobile payments will continue to grow in popularity. Modern POS systems will need to support these payment methods seamlessly, ensuring that businesses stay ahead of the curve.
Sustainability and Green Technology: Environmental concerns are becoming increasingly important. Future POS systems may incorporate green technology, such as energy-efficient hardware and paperless receipts, aligning with businesses' sustainability goals.
Bottomline
The ongoing transformation of POS systems is empowering businesses in Houston to elevate the customer experience. By embracing modern POS technology, businesses can streamline operations, boost customer satisfaction, and position themselves for success in an ever-evolving marketplace. IK Technologies, as a custom POS system provider in Houston, is at the forefront of this transformation, helping businesses harness the full potential of modern POS systems to create memorable and efficient customer interactions.